Rich Martinez's 1959 SAved from Crusher
Celebrating Corvette Mike's 40th Anniversary
I am very proud to announce our 40th anniversary! On January 4th, 1982, Mike Vietro established Corvette Mike in Laguna Hills, CA. I want to take this occasion to thank each of you for being part of our success. I am very grateful to our customers who trusted us to provide high-quality automobiles, services, and products.
Mike Vietro and the Corvette Mike Team
---
Located In So. Cal. and going to Bloomington
and Need Transportation for your car?
Who needs to go? Don't wait til the last minute to schedule
Transportation from the West Coast, So. Cal. to Bloomington Gold
5 spots available
Enclosed
Fair pricing
Call or email Jeff for more information and pricing:
714-630-0700
Jeff@CorvetteMike.Com
---
WE'RE BUYING 2023 Z06 Orders
And Other DREAM CARS!
Friends, as you all know, we don't fuss with auctions or shuffle cars from other dealers. Our cars come from you.
So, if you are thinning out your collection, let us know!
Click here to email us about your C8 Z06 order or other car(s).
---
Rich Martinez's 1959 SAved from Crusher
Courtesy of CorvetteBlogger.com
It's time to party like it's 1959, as in the model year of the classic Corvette that's been entangled in a legal battle ever since Rich Martinez of Kansas bought it from an out-of-state dealership.
After six years of battling the system, Martinez will be able to finally enjoy what he's described as his dream car, as the Kansas Governor signed House Bill 2594 into law on March 22nd! The new law will exempt classic vehicles being repaired or restored and would also exempt classic car owners who didn't know or had no reason to know their car was stolen.
Martinez bought a restored 1959 Corvette for $50,000 from an Indiana dealer in 2016, only to have the car seized when a Kansas state trooper discovered a problem with its VIN during a mandatory registration inspection. Lawmen eventually determined Martinez was an "innocent owner" and didn't know that during an earlier restoration, the original VIN had been removed, then replaced.
"I'm throwing a party. I'm having a good time," a now-jubilant Martinez said. "I want to give free rides around the block."
Unfortunately, during the time in storage in tow lots and a big shed in Topeka, the Corvette has suffered damage – to the tune of an estimated $28,000. No word on who will be paying for that damage, though Martinez has already had to shoulder a $30,000 legal bill fighting the seizure.
"This has been a very costly, and emotional time for me," he says. "I think that we can do better when there is no crime."3LT.
---
Win 2022 Z51 Coupe, Or 1958 Corvette,
or 1969 Camaro SS!
double entries with PROMO CODE CM
Ronald McDonald House Charities
The Ronald McDonald House of Central Valley has three special cars that you can enter to win as part of their annual fundraiser. Corvette enthusiasts can choose between a 2022 Corvette Stingray Z51 Coupe, a 1958 Corvette roadster, or a 1969 Camaro SS. Your entry ticket determines which collector car you want to win. Pick one, or select all three! Your charitable donations help the families of sick children stay at the Ronald McDonald House at no charge while their children receive medical care at the nearby Valley Children's Hospital in Madera, CA. It's a great cause to support.
Thundering Thursday readers can enter
PROMO CODE CM to receive double entries.
---
Dana Mecum and Corvette Mike
Dana Mecum and Corvette Mike meet in Amelia Island to discuss world politics and the auction business as we know it!
Want to talk with Mike about getting help buying a car at an upcoming auction?
Corvette Mike is available! Simply CLICK HERE to email him, or
email: CorvetteMike@CorvetteMike.Com
I am so excited to say we are celebrating our 25th Anniversary of Corvette Mike New England in beautiful Carver, MA. We originally we open in Plymouth, MA, "a Big Block from the Rock" along with the help of Mike Vietro in November 1997. We instantly became The Source of all things Corvette in our area. Here we are 25 years later bigger and better than ever. There's no time better than now to buy your Corvette or dream car! Mike and Gail Grande and the CMNE Team.
---
Owners' Corner February $50 drawing
Winner Dennis W.
tell us your most memorable Corvette Story
Trent and wife's Daily Drivers
I've been receiving your emails for years, but this was the first time I read one of the Corvette stories, from Steve, president of the Annapolis club. Mine is not as touching, but I figured I'd share it anyway.
In 1994, I bought my first brand new car, a Pontiac Firebird Formula, while still a 25 year old USAF 1st Lt stationed at Tinker AFB. The LT1 engine with just 275hp originally was my first taste of power with its 6-speed manual. Fast forward to 2003, I was stationed at Geilenkichen AB, Germany when my 2000 BMW 323 was stolen from my driveway overnight. My coworkers suggested I replace it with something more sporty. Porsche and Ferrari were way out of my league as a single Major, but I thought about a Corvette. I learned the Military Car Sales program at various bases around Germany had a limited supply of Corvettes, and after calling 5 bases, I found the last available one at Vogelweh. A military member had ordered a black convertible with 6-speed manual, but then declined his order due to a 1-year deployment. After the test drive, I was hooked, and I drove it all over the German autobahn and multiple other European countries with and without my Baden-Wurttemberg club. By Summer 2005, I had it shipped to my next assignment in VA.
As luck would have it, I got a second Germany assignment in 2009, and of course my '03 Vette went with me for more fun on the autobahn. By this time I was married, so I bought my wife a 2010 Camaro SS, one of the first in Europe. While the Vette was comfortable at speeds up to 180mph, the Camaro steering felt a bit light at 160mph, but both offered great fun in the Swiss Alps, and other twisty roads.
Both cars returned to the States in 2012, and when I retired from the USAF in 2016, we sold the Camaro. By Feb 2017, comfortable in my follow-on career, it was time to upgrade the Vette to a 2017 Grand Sport with 7-speed manual. For two months, we were the proud owners of two Vettes, but now we're still loving GS and my '94 Firebird. By now, you may have guessed we missed out on kids, but the sports cars are our babies 😉
Happy cruising,
Trent
---
New Stock
Brought to you by "EV•Mike"
2022 Hummer EV No Reserve Auction
Very Rare Launch Edition!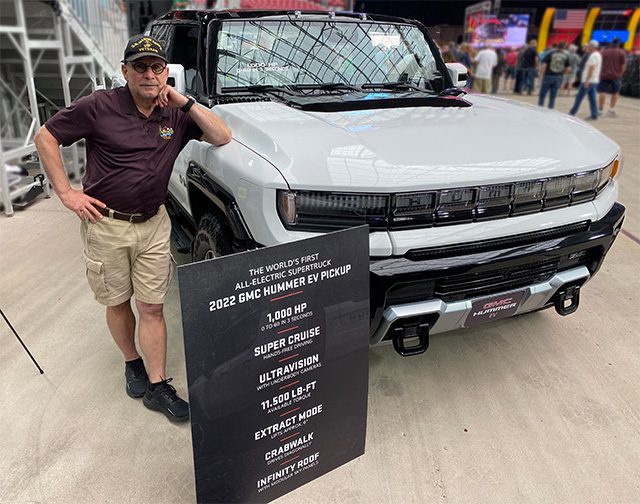 White w/Black & Oyster interior. Three motors, 1000hp. The Hummer EV Supertruck has arrived, and Corvette Mike has it!! AVAILABLE FOR IMMEDIATE DELIVERY!
As the first of GM's next-gen EVs, the HUMMER EV will fundamentally alter conventional off-road and truck paradigms," said Ken Morris, GM vice president, Autonomous and Electric Vehicle Programs. "It will also debut new technology, including our all-new Ultium batteries, Ultium Drive units and the industry's first wireless battery management system.
See The No Reserve Auction By Clicking Here.
---
1963 Corvette Split Window Coupe
Very Sharp Restored #'s Matching 340hp S.W.C.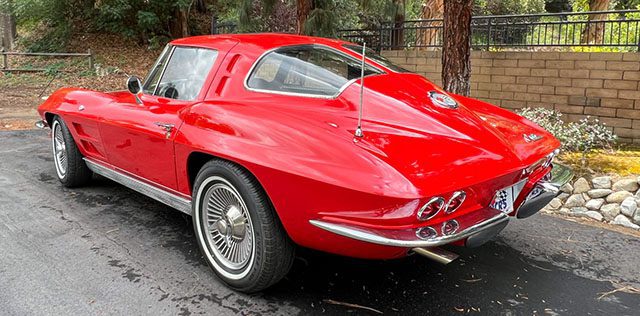 Riverside Red w/Black interior, 327/340hp, 4-Speed
We acquired this awesome example from a very good collector client of ours up in Northern CA. The car has undergone what would be described as a "frame-on" restoration. The paint is stunning, the interior excellent, the #'s matching 327/340hp small block is nestled in a highly detailed and correct engine bay and the frame is clean and original! Extensive receipts tell the tale! Equipped with knock off wheels wrapped in radial tires, so this classic goes nicely down the road.
---
Auctions

1967 Corvette Convertible L71 427/435 4-Speed
40k-Mile 1993 40th Anniversary Coupe 6-Speed
2022 GMC Hummer EV Pickup Edition 1
More Coming Soon

More Coming Soon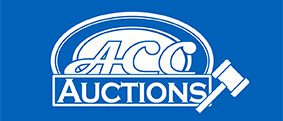 More Coming Soon


More Coming Soon

---
Comic of the Week