2023 C8 Z06 ROADSHOW TOUR
Celebrating Corvette Mike's 40th Anniversary

I am very proud to announce our 40th anniversary! On January 4th, 1982, Mike Vietro established Corvette Mike in Laguna Hills, CA. I want to take this occasion to thank each of you for being part of our success. I am very grateful to our customers who trusted in us to help them provide high-quality automobiles, services, and products.
Mike Vietro and the Corvette Mike Team
---
WE'RE BUYING 2023 Z06 Orders
And Other DREAM CARS!
Friends, as you all know, we don't fuss with auctions or shuffle cars from other dealers. Our cars come from you.
So, if you are thinning out your collection, let us know!
Click here to email us about your C8 Z06 order or other car(s).
---
---
2023 C8 Z06 ROADSHOW TOUR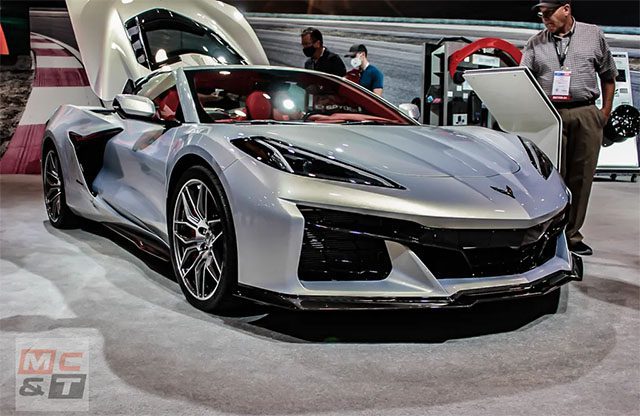 Image Courtesy of musclecarsandtrucks.com
Ever since Chevrolet started talking about the C8 Corvette, their marketing department has been working in overdrive. Starting with the grand reveal in the blimp hangars in Orange County, CA, to the Barrett-Jackson sale of the first 2023 Z06 for $3.6 million, the enthusiasm for the Mid-Engine C8 has never stopped.
Chevy's most recent PR event is to show off the new C8 Z06 at specific dealers. Selected dealers get to host a one or two-day event with the new C8 Corvette on display, and it also includes a Corvette specialist to present the car as well as a bunch of displays showing off the various colors, options, seats, and wheels that the Corvette could be ordered on your Corvette.
Here are just some of the upcoming dealer events (Courtesy of musclecarsandtrucks.com):
Alabama
– March 8th – Buster Miles Chevrolet, Heflin 2:00 PM – 6:00 PM
– March 9th – Lander's McClarty Chevrolet, Huntsville
California
– April 4th & 5th – Connell Chevrolet, Costa Mesa
Florida
– February 28th – Bomnin Chevrolet West Kendall, Miami 11:00 AM – 7:00 PM
– March 3rd – Estero Bay Chevrolet, Estero
– March 10th – Wallace Chevrolet, Stuart (By Invitation) 11:00 AM – 7:00 PM
– March 15th – New Smyrna Beach Chevy, New Smyrna Beach 11:00 AM – 7:00 PM
– March 21st – George Nahas Chevy, Wildwood (The Villages) 11:00 AM – 7:00 PM
– March 22nd & 23rd – Don Mealy Chevrolet, Clermont 11:00 AM – 7:00 PM
– March 25th – Stingray Chevrolet, Plant City
Georgia
– March 7th – Rick Hendrick Chevrolet, Duluth
Louisiana
– March 17-18th – Service Chevrolet, Lafayette
Subscribe to our Thundering Thursday newsletter to
receive updates on new arrivals and featured cars!
Final Weeks to Win a 1969 Corvette 427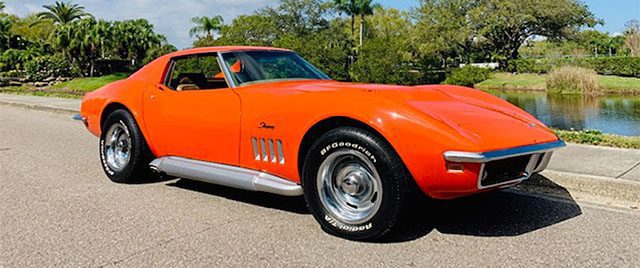 This 1969 Corvette Stingray will be given away March 17th but there is still a chance to enter! Your donation to PALS Heroes will help support St Jude Children's Research Hospital® and their mission to unlock the cure for cancer. The freshly-restored 1969 Corvette comes in its original color combination of Monaco Orange and a Saddle Interior. The Stingray has a matching number 427/390-hp big-block V8 coupled to a matching number 4-speed manual transmission, original carburetor, and distributor. It also offers power steering, power brakes, power windows, and side exhaust. The '69 Stingray is also documented with the original Build Sheet.
Thundering Thursday newsletter subscribers who make a donation of $25 or more will receive 30% BONUS ENTRIES.
Drawing is March 17th at 6:00 PM ET. Click here to enter!
---
Corvette Mike Concierge Service

Want help buying a car at an upcoming auction?
Corvette Mike is available! Simply CLICK HERE to email him, or
email: CorvetteMike@CorvetteMike.Com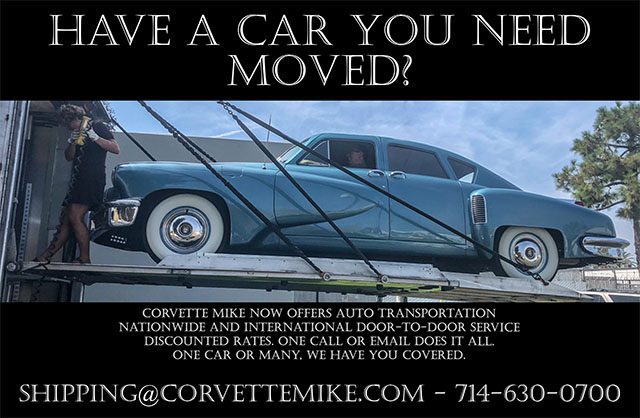 ---
Want to share your story
in our Corvette Owners' Corner
And get a chance to win $50 Or a
limited-edition Corvette Mike Keychain?
Send a short story and picture of your car to Troy@CorvetteMike.Com.
Congratulations to Steve S. Our January $50
Owners' Corner drawing Winner
tell us your most memorable Corvette Story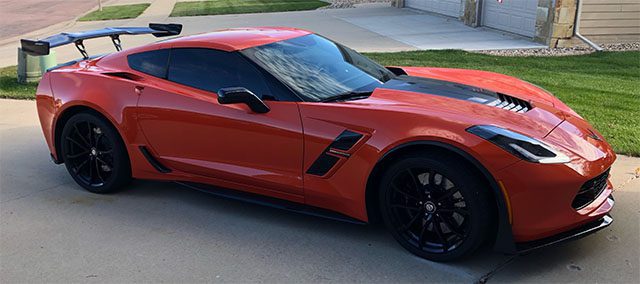 Wayne H.'s 2019
I really loved the Sebring Orange color when it appeared in 2018. I found a brand new 2018 Sebring Orange Grand Sport at our local Chevrolet Dealer and I was going to trade in my 2017 Watkins Glenn Gray Stingray on the Grand Sport. Unfortunately, one of the salesmen took the 2018 out on a test ride, had turned the traction control off, lost control, and totaled it out hitting the overhead bridge support on South I29 interstate here in Sioux Falls ! Found my 2019 Sebring Orange Grand Sport at another Dealer in South Dakota, and at the time just loved the High ZTK wing on the 2019 ZR-1, so just had to do it. Mine is special as I ordered it Carbon Flash black instead of Carbon Fiber black. Just completed it real late this Summer but boy do I get the looks! Thanks!
Wayne H.
We buy used cars!
2021 Corvettes wanted!
Top money paid for the right cars.
Submit Your Car today!
Cream puff inventory needed!
Lemons need not apply.
New Stock
1970 Boss 429
One of one Canadian export!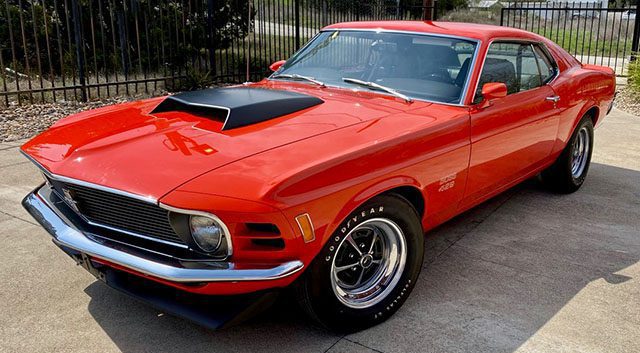 Calypso Coral w/Black interior, 429/375hp, 4-Speed
This Boss was sold new at M.S.A. Motors Ltd. in Abbotsford, B.C. It is one of one, having been the only Boss 429 sold in Canada.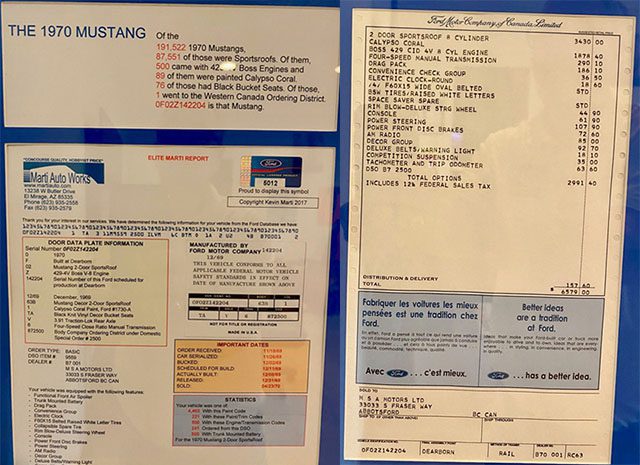 The car is well documented with restoration receipts, owners' history, Marti Report, Car Kraft travelers, and a big album of 35mm photos documenting restoration.
It's been meticulously rotisserie restored. It is an MCA judged Concours Trailered Class Gold Award winner, a Canadian Concours d'Elegance winner, and Tech Car displayed at Bozeman MT. in Sept of '13. Additionally, it's been featured in Muscle Machines Magazine highlighting the restoration and the person who restored it.Priced to sell at: $395,900
---
1958 Panama Yellow & Powerglide
Rare, very correct C1!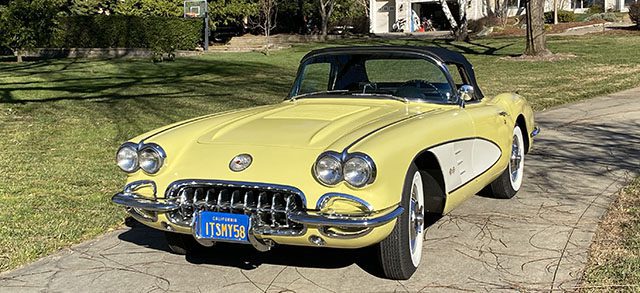 283/230 with the correct engine and power glide 2-speed automatic
While only 455 came out of the factory paint booth in St Louis in 1958, Panama Yellow is rare indeed. It could be one of only a 100 plus built as such sporting that transmission. We would wager that most of you have never seen one in person.
And with '58 Corvette's being so rare and desirable, a Panama Yellow '58 with a Powerglide is a top collector's choice. It was very nicely restored and sorted by a fanatic Corvette Collector for his wife. Unfortunately, she likes her Lexus more. Her loss-your gain. Go find another one.
This is what Mike Likes!!
---
1960 350 N.O.M./290hp, 4-Speed
Absolutely beautiful frame off restoration!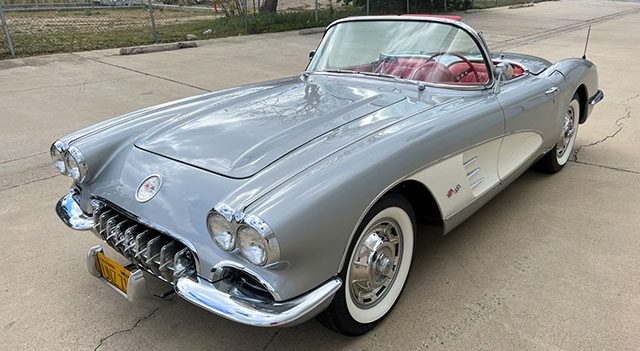 Sateen Silver with Red interior
This absolutely stunning example has undergone an extensive, frame-off restoration and is essentially stock appearing. Under the hood is a GM Performance 350/290hp small block engine with additional performance parts added to make it a fantastic and very dependable driver! In front is a DeWitt radiator to keep things cool. The gear box is a rebuilt T-10 4-spd. And out back is a 3.55 geared rear end. Cosmetically, the car is show quality with a Sateen Silver two-stage paint job with White coves. The interior has been completely redone in Red with a White soft top to finish of the package. This is one of the most popular and beautiful color combinations ever offered, but it's rare! And when you see it, it just stops you in your tracks!
Would you like to see your prime collector car example featured Here for sale?
Click Here to send an email.
We buy and consign.
DISCOUNTED PARTS TABLE ITEMS
1966 Wheels, Tires, and Hubcaps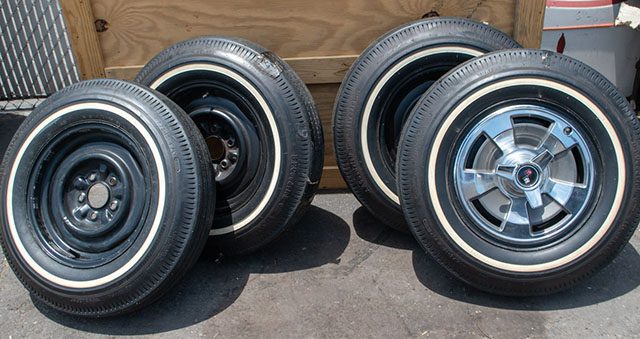 Priced to sell: $2,500
Pictures for the following Available Upon Request.
Auctions
15k-Mile 2008 Chevrolet Corvette Coupe

More Coming Soon
More Coming Soon

Comic of the Week
some random thoughts
Anyone can be confident with a full head of hair. But a confident bald man – there's your diamond in the rough.
The word abbreviation sure is long for what it means.
If I wasn't a golfer, I would still be miserable – but not as miserable.