About Corvette Mike
The Leader of the Pack Since 1982
About Corvette Mike Vietro
Mike fell in love with Corvettes as a teenager while pumping gas in the Boston suburb of Everett, Massachusetts in the late 60's. He knew then he wanted to be involved with this amazing car! He also felt compelled to serve the country that he so loved, so in 1974 he enlisted in the United States Marine Corp. After serving his active and inactive duty here in So. California, with a lengthy 13 month tour in Japan, he was released with a Honorable Discharge as a Staff Sargent E6. Now fully settled in Southern California circa 1978 he started the next phase of his life, Corvettes. It wasn't until 1982 that he applied and received his California Dealers License. Now the real work took place and his career became an obsession to learn and know everything Corvette had to offer him.
Mike remains very proud of his Boston hometown roots. Visit his web site Born and Bred Bad in Boston for a unique look into his personal life.
Mike Vietro is one of the nation's greatest Corvette authorities and sought-after speaker. He has been featured in dozens of magazines and newspaper articles, including Road & Track, Autoweek, Motor Trend, Primedia's Vette and Corvette Fever, as well as several television shows and videos, such as Speedvision's Classics network and Meguire's broadcast network.
About Corvette Mike's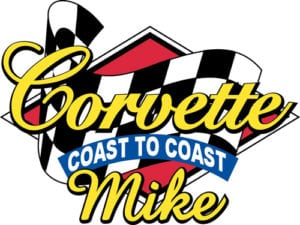 Founded in 1982, Corvette Mike has earned a reputation of unsurpassed integrity and expertise while becoming one of the world's leading classic and sports car dealers. Mike is known as "The Leader of the Pack" in dealing in Corvettes, classics and American muscle cars, as well as exotic imports such as Ferrari, Porsche and Jaguar. Corvette Mike is your one stop for your classic car collection and sports car needs.
Corvette Mike has a major Internet presence selling an extensive inventory of high quality Corvettes for collectors and enthusiasts, ranging from vintage 1953s up through the most current models. Corvette Service and Restoration by factory-trained mechanics is available at their Southern California location. Corvette Mike's main dealership is located in Southern California dealership at 1133 North Tustin Avenue in Anaheim, CA, 92807.
Corvette Mike Midwest opened just outside of Chicago in June of 2004. It's located at 60 Shore Drive, Burr Ridge, IL 60527. For more information visit Midwest's website at CorvetteMikeMidwest.com.
I just bought a 2007 Corvette Indy Pace Car from Mike's Corvettes in California. California ??? I live in Pennsylvania WOW !!! I bought this car sight unseen. The car was delivered exactly as described by pictures and video. Troy, my salesman, was awesome in his description of the car and help in getting it shipped to PA. (Which Corvette Mike took care of all the shipping needs). Jeff and Neida took care of my easy paperwork and got the title to me very quickly. Thank you guys and gal for a very easy purchase. Now it sits next to my 98 Vette Pace Car in my garage. I can't wait for Spring !!

Mike D. from New Tripoli, PA

Hallo Mike, Leonard come today to his new Home in Germany, now 2 M 22 Cars are sitting side by side, the Coupe is the second build L 88 Prototype. Maybe I will find more out about the Car. Now I want to start the research. Thank you very much for this car.

Rolf & Petra from Germany