Sales Testimonials
The Team at Corvette Mike takes great pride in their work. We are proud to share our customer testimonials! If you would like to share yours, please contact us!
5-STAR GOOGLE REVIEW!
I recently had a great experience buying a vintage Corvette from Corvette Mike. I talked with Jeff Romm who was a pleasure to deal with and very professional in handling my transaction from the very start until my car was delivered to me two weeks later. There are so many details to cover in buying a vintage Corvette. Jeff never rushed me while making himself available at all times and followed thru on all of my questions and always responded to my emails or phone calls in a timely manner. I wired the money for payment and the level of service never dropped off in handling the many details regarding title paperwork and arranging for transport etc. I offer a Big thanks to Corvette Mike and Jeff Romm for a job well done.
Adam F.
5-STAR GOOGLE REVIEW!
As an out of state buyer looking for a very specific Corvette I'm pleased to say that Corvette Mike's was everything I could ask for. Troy handled the entire process, promptly and professionally responding to my numerous inquiries. I'm now the happy and satisfied owner of a 1971 Stingray that was delivered and represented exactly what was promised. Thank you Troy and Corvette Mike's!
Jim S.
5-STAR YELP REVIEW!
I wish I had known about Corvette Mike before I took my 69 Corvette elsewhere for repair/restoration work. The other shop did an okay job on the routine stuff, but they were unable to resolve some of the more difficult problems with my car. Then I found out about Corvette Mike. They were able not only to solve those problems, but to correct some issues with regard to the previous repairs that had been made. The people who work at Corvette Mike are cordial, they keep you informed about your vehicle, and they know what they are doing. They are used to dealing with extremely expensive vintage Corvettes, so you can be sure your car is in good hands. They go out of their way to make sure your vehicle is up to spec, and running the way it's supposed to. They don't work cheap, but their prices are reasonable, considering the level of expertise of their staff, and you get what you pay for, so if you are particular about your car, and want the job done right, this is the place to go. For me it's about a one hundred mile round trip, but worth every mile.
Thanks, Corvette Mike!
Rich P.
5-STAR YELP REVIEW!
Very nice business. I recommend…. HIGHLY
5-STAR GOOGLE REVIEW!
I purchased a beautiful C2 Corvette from a Bring-a-trailer listing by Corvette Mike. Throughout the process, Troy was incredibly helpful! He worked out the logistics to get the car shipped to me. They even installed shoulder belts in the car at my request, quickly and affordably. The photos and listing info accurately reflected the actual car. Overall couldn't be happier. My next Corvette will almost certainly come from Corvette Mike.
Dan L.
4-STAR GOOGLE REVIEW!
I recently took 1963 convertible survivor to Mike's for a rear end issue. I had it fixed at another shop a year ago and it developed a howling sound. Took it back to the original shop and they said it was fine. Went to Mike's and they correctly identified the issue and fixed it. They communicated all the way through the process Thanks Mike's
Joseph
5-STAR YELP REVIEW!
I am a life time Vette owner. From 63 to my current 2022 Stingray. I've had service provided by lots of shops and Corvette Mikes is at the top. Plus they have a great inventory of for sale Corvettes.
Steve K.
5-STAR GOOGLE & YELP REVIEW!
I wanted a 1969-70 Corvette since I was 8 years old (now 55), & finally in position to acquire one. Never owning a 50-year-old vehicle before, I needed to do some research before committing to such a large purchase. I called a few different Corvette shops, including one near my house, and none were interested in helping me until I bought a car. A bit counterproductive since there was no way of knowing price points of an engine rebuild, paint job, interior replacement, or any other Corvette specific items in order to figure out if a car for listed sale was at a fair price.
The first time I called Corvette Mike, I got passed through to Richard in the Service Department, & what he wasn't familiar with, he consulted with the mechanics. I called back 3 or 4 times after, and got more information & knowledge each time. I knew whichever car I purchased, it was going to need a lot of work, so that enabled me to build the costs into my budget & purchase a car.
M. B.
5-STAR YELP REVIEW!
I have my 63 in for a complete drive train and chassis update. I chose Corvette Mikes first because of the cleanliness of the shop and
each technicians work area. Access to the technician Chris who is not only extremely knowledgeable and a perfectionist
but also understands what my goals are though on going conversations concerning my project. The Service manager Richard has been great
Keeping me up to date on their processes and progress of my project. I know I made the right choice in choosing Corvette Mikes!
Brian Z.
5-STAR YELP REVIEW!
Richard and the rest of the crew are amazing to deal with and have a reliable business.
Dean L.
With a recent purchase of a 1967 427 Tri-power Corvette, my first stop was to Corvette Mikes to fully sort the car that had been sitting in a collection in Texas. Mechanic Scott and Adviser Richard were friendly and super knowledgeable. I knew I (and the car) were in good hands. I did not expect a quick turnaround, rather getting the job(s) done right. And it was. The car runs perfect and continues to looks great. This car will only be serviced at Corvette Mikes while it stays in my stewardship. Could not be happier.
Craig C.
5-STAR YELP REVIEW!
I just purchased my 4th Corvette, a 1963 split window coupe, from Corvette Mike in Anaheim. I've been doing business with Mike since 1986 when I purchased a 1969 big block convertible from Mike. In a world filled with "reconstructed cars" created to emulate a popular model, you can be sure that you are buying the "real thing" from CM. Their knowledge is unrivaled and their honesty is beyond reproach. If you are looking for a quality selection and a dealer that you can do business with who knows the product inside out, you'd do well to talk to the folks at CM. I highly recommend them whether you are looking for a dependable daily driver or an investment grade model.
Charlie G.
These guys are Experts! I brought my 2008 vette in for service and they were great! They kept me up to date, explained the various issues found in a detailed way as well as explaining their solution approach. The shop is extremely clean and professional with incredibly low rates. You will be happy to have them work on your car!
John D.
I've known of Corvette Mike since the mid 80s, but am only now seeking them out, since my 2017 Grand Sport needs some maintenance. So, after signing up for their newsletter, Troy promptly sent me a welcome email, and solicited a picture of my Vette and a short story. Today, I drove there to meet Troy and also meet with the Service Writer, Richard, who knowledgeably answered all my questions (not necessarily an easy task!).
Bottom line: I've read many other positive reviews, and with minimal trepidation, went there to check them out. My fears lacked any basis, as I was treated with the utmost respect, and will take my car there in 5 weeks, which is how long they are booked out. Must be a good shop to have such demand for their services!
William E.
I found this corvette on line and noticed that it was at a dealership named Corvette Mike, I googled their website and read customer reviews then decided to contact Jeff Romm at Corvette Mike. Jeff was a pleasure to work with and answered every one of my questions about the car. I was calling Jeff about every day with more questions and he was always willing to take the time to speak with me and answer my questions. This car was a one owner with 21,000 miles on it. Jeff was very knowledgeable about the car and it's history, which is more than I could say about other dealerships I had talked to about their corvettes. I decided to purchase this car site unseen and had it shipped to my home in Colorado. Jeff made all the arraignments to have the car shipped to me and when it arrived, I couldn't be happier. Jeff was a pleasure to work with and I would not hesitate to purchase another vehicle from him in the future. My wife and I took the car out the day it arrived and took the picture with the book cliffs in the background.
Thanks again Jeff, it was a pleasure dealing with you.
Eric
5-STAR YELP REVIEW!
My 1965 Corvette arrived today and I could not be happier. This car is beautiful!! I was a little nervous about making a substantial purchase like this over the internet. These guys were very accommodating and a pleasure to work with. Corvette Mike has a very good reputation in the collector car hobby and I can certainly attest to their knowledge and professionalism. A shout out to Mike, Troy, and Jeff for all the help. I was pleasantly surprised when this thing rolled off the truck. Thanks again guys!
Mark M.
5-STAR GOOGLE REVIEW!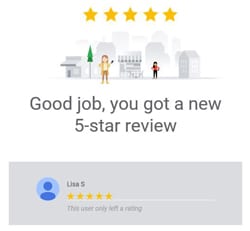 I know a lot of good car guys. I know a lot of nice guys. Nice guys who are also good car guys are about as rare as a numbers-matching '67 L88. I like to see deserving people have success. It reminds me that kindness and character matter. We don't see a lot of that these days. You might consider champagne tonight. Cheers to you sir….🍾🥂
James L.
Hi Mike, hi Jeff, hi Troy
The 1958 Corvette I bought with you has finally arrived on May 4 at my home and is allowed to go into traffic since last week.
I am very happy with the car and I believe – and many connoisseurs around me – that I have made a good deal with the car. It's in mint condition. The engine runs smoothly, the EPA power steering helps driving it a lot and the breaks are worth the name.
In the meantime I have been able to trace back the owner history to five previous individuals. Probably the first owner and definitely the second live in California. It then moved to Arizona and further on to the state of New York. There it was shortly owned by a respected NCRS member who passed it on to Masterworks Automotive in Michigan. I am in contact with 3 of those previous owners and even had a short phone call with one.
The car is in many ways very close to the state of its delivery in January 1958, of course well-knowing that there are many reproduction pieces on it. It definitely did look differently and was differently equipped before 2015.
I would like to thank you for the job you've done with helping me buy and ship the car. I haven't had any unexpected additional costs and the car is awesome. I am aware that I must have sometimes been a rather demanding client, greenhorn in these matters as I was. Thanks for dealing with me correctly.
It is a particular joy to my wife who is very eager to be driven around. The most heard comment from young and old, man and woman on the streets is simply 'wonderful'.
All the best to you and your company! Be assured that I will recommend you.
Urs H.
Hi Jeff & Mike
My car is bad ass!! Love it. All the work performed made it just right. One of the first times I've got a car back with no disappointments Tell Chris good job And thank you to you all
5 stars.
Casey L.
The 97 Turbo is beautiful inside & out, top to bottom. It drives smoothly & comfortably, & the transmission & clutch are smooth as silk & precise. Right foot to the floor, quickly shift & shift, shift, shift, shift & shift, just ahead of the kill switch.
With shared appreciation of quality & performance.
Mike
I have been a customer of Corvette Mike for many years. I have worked with them on both the service and sales side. In a business that is filled with various shysters and Sitting in with house band on Saturday night at Layla's on Broadway in Nashville, working with Corvette Mike and his team in Anaheim hills is a breath of fresh air. They do what they say and say what they do. Their prices are fair. Mike is one of the most knowledgeable Corvette guys on the planet especially when it comes to Stingrays and I have had involvement with him on both my 65 L79 convertible and a 67 L71 convertible, which I ended up actually selling to Corvette Mike. On that transaction they paid me a fair price and getting paid was no muss no fuss, again which is unusual sometimes in this business.
Overall, if you are a car hobbyist and want to buy your first classic Corvette, or are a seasoned veteran and want to buy or sell or service, you have come to the right place at Corvette Mike. There is a reason that his business survive the recession and continues to prosper after decades.
Gordon W.
My day was great! My '67 arrived and it is spectacular. Stunning. Thanks Marine.
David M "Corvette Blogger"
Hi Troy,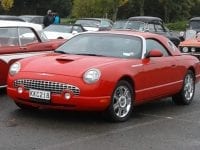 Just a quick note to say we are really enjoying the Thunderbird and have joined the Ramrodders car club in Masterton where we live. They celebrated their 40 year anniversary with a rod run and have included some photos for you.
Cheers
Roger T
I just bought a 2007 Corvette Indy Pace Car from Mike's Corvettes in California. California ??? I live in Pennsylvania WOW !!! I bought this car sight unseen. The car was delivered exactly as described by pictures and video. Troy, my salesman, was awesome in his description of the car and help in getting it shipped to PA. (Which Corvette Mike took care of all the shipping needs). Jeff and Neida took care of my easy paperwork and got the title to me very quickly. Thank you guys and gal for a very easy purchase. Now it sits next to my 98 Vette Pace Car in my garage. I can't wait for Spring !!
Mike D. New Tripoli, PA
Hi Mike,
I hope you are having a great weekend! PLYCAR delivered my all original 1969 Corvette yesterday. The delivery was excellent! I wrote an email to PLYCAR thanking them of which I sent you a copy. It was a great experience and their service was excellent! I was very impressed and I highly recommend them! I will send you some pictures of the delivery.
Regarding the all original 1969 red/black 350/350 Convertible. You were exactly right in your description. It is beautiful example of a great all original, low mile Corvette and I am very happy with it!!! It is exactly like my first Corvette! I agree with you, it looks, starts, runs and drives exactly like an all original, low mile, no-hit Corvette should. I drove it about 20 miles yesterday and didn't want to stop. I also agree with you on the paint. I may be wrong, but I think it is all original too. I saw a little overspray on the antenna bezel and the metal edge of the hard top, but I am not sure, that may well be factory. I was also very impressed with the chassis. The shim tape is still there and in good condition, like a 35K mile car should be. There are also the chalk marks and crayon marks that you would expect to see on a low mile car. As you know it still has the original spare, but even the spare tire lock with rubber boot are in excellent condition. All of the dates on the car are correct including the hard top date. All of the glass including the windshield are original. And the smell, oh man I love the smell. I know that you know exactly what I am saying when I say that. You open the door and stick your head in the car and it is that infamous Corvette smell and is like going back to 1969. The interior is in incredible original condition. The clock just ticks away and the interior lights all work like they should. The only problem I noticed was the dash lights don't work, but I will check into that and it may be just a simple fuse. The only other thing I noticed was twice after driving it, it spit a little antifreeze out of the overflow hose when I shut it off. However, it ran at a great temperature so the spitting up was probably where it may have just been too full. It is such a pleasure to drive! It drives exactly like it did back in 1969! It is truly a great all original low mile car and I sincerely appreciate all of your cooperation in my purchase.
Thanks my friend!
Mark
Hallo Mike,
Leonard come today to his new Home in Germany, now 2 M 22 Cars are sitting side by side, the Coupe is the second build L 88 Prototype.
Maybe I will find more out about the Car. Now I want to start the research.
Thank you very much for this car.
Rolf & Petra (from Germany)
Very satisfied with service and my service person. I very much appreciate that Chris stepped in and took care of the issue with my car, even though he had just changed position within the company and no longer were expected to deal with the "alteration" of my car.
Work completed was better than expected. The Corvette Mike Service department fully resolved my service issue. I am very likely to recommend the Service department and my service person (Chris). Both Chad and Chris helped me. I had been advised to see Chris, but he changed position within the company so Chad is who I made the appointment with. However, Chris ended up doing to work on my car! Everybody were very nice!
Susanne
What Our Customers Say...
Check Out Our Reviews on YELP!