Corvette Sales Command 57% Of Premium Sports Car Market During Q2 2023
Over Half of All Premium Sports Cars
Sold In Q2 2023 Were C8 Corvettes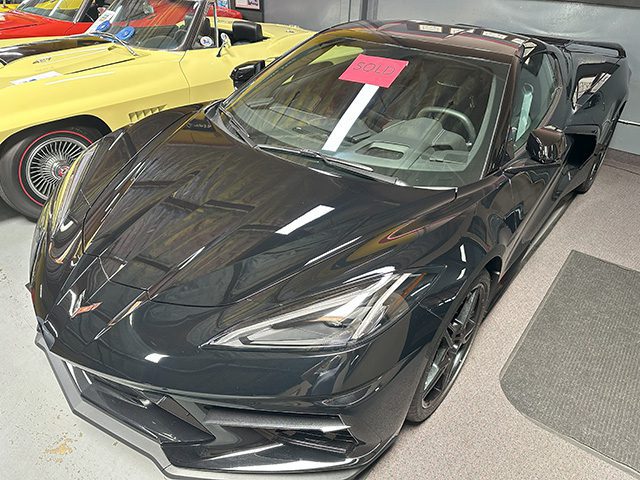 Sales of the C8 Corvette in the US market reached a total of 9,125 cars in Q2 2023. This was an increase of about 6 percent compared to 8,630 units sold in Q2 2022. For comparison, Porsche sold 3,140 911's and 1,152 718's (Cayman/Boxster) taking the 2nd and 3rd spots respectively. 4th and 5th place was held by Mercedes-Benz AMG SL-Class 1,083 cars sold and the AMG GT with 711 cars sold.
Those five models from the three marques represented the majority of sales in the premium sports car segment since the remaining half of the field accounted for less than 800 cars sold combined.
The C8 was also exported to Canada (721 cars sold in Q2 2023), Mexico (18 cars sold), and Brazil (20 cars sold).
As evidenced by the data, the Corvette continues to impress.
---
This 2023 Corvette Z06 Will Be Awarded in September. Get Your Tickets to Win today!
The Chip Miller Amyloidosis Foundation is giving you the opportunity to win a 2023 Corvette Z06! The Grand Prize Z06 is a Coupe offered in Red Mist and it features the Z07 Performance Package with Carbon Flash Metallic ground effects and high wing spoiler, as well as carbon fiber wheels painted in Carbon Flash. Inside is a 3LZ trim package outfitted with a Jet Black interior and GT2 seats. The Z06 was just delivered and it will be on display during Corvettes at Carlisle. Your donation of $25 or more helps to raise awareness for Amyloidosis, the disease which claimed the life of Corvette enthusiast Chip Miller in 2004.
The drawing for this American Super Car will happen on September 30th. Thundering Thursday readers receive 30% Bonus Entries with ticket packages starting at $25. Get your tickets today by Clicking Here.
---
Want to share your story in our Corvette Owner's Corner and get a chance to win a limited-edition Corvette Mike hat?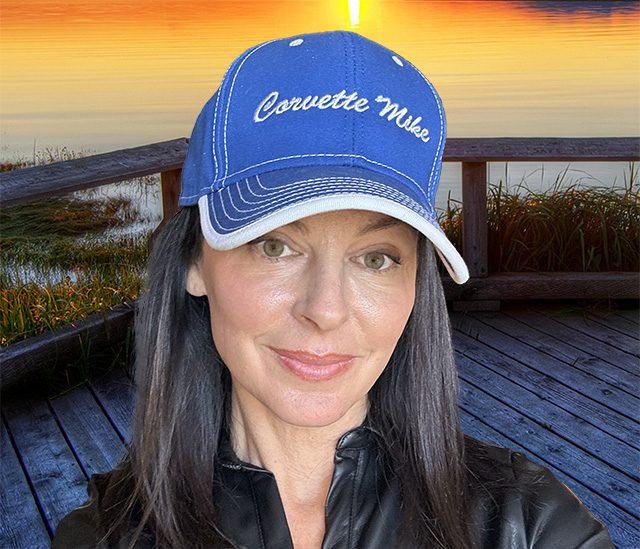 Every entry will receive a limited-edition Corvette Mike Keychain.
Send a short story and picture of your car to Troy@CorvetteMike.com.
Want to buy a hat?
We also have shirts for sale!
Click here to see our Apparel Store.
Send your story today and get a keychain!
Harry V.'s 2015
I bought my C7 from Corvette Mike Anaheim last year, great car! Here's a photo from my road trip to Vegas.
Harry V.
---
Auctions Ending Soon!
1970 LS5 454/390 Convertible
An amazing, original, 19k mile time machine!
This Monza Red Convertible is a truly special car. Somehow, it managed to survive 53 years in pristine, original condition, having only been driven 19k miles since it rolled out of St. Louis! One of the previous owners is a very good client of ours and a renown collector. He was the car's caretaker for 35 years and Corvette Mike maintained it for him! The paint is very shiny, the interior shows little wear, the soft top still looks great, and it runs just like a 19k mile Corvette should, excellent! Options include the #'s matching LS5 engine, mated to an M21 close ratio 4-speed manual transmission, am/fm radio, power brakes, power steering, power windows and luggage rack. She's just waiting for the next caretaker to drive her home!
Click Here to see and bid on it.
---
1966 Big Block 4-Speed
Great driver with nice cosmetics!
Rally Red w/Black interior, N.O.M big block V8, 4-speed
This '66 features a great-looking Rally Red exterior complemented by a Black interior and Black soft top. What's under the hood is a N.O.M. big block displacing 396ci, backed by a 4-spd. manual transmission. It also happens to be a great driver! And that's really what it's all about, isn't it?
Click Here to see and bid on it.
---
1965 Convertible 327/365 4-Speed
Completely restored L76!
The example presented here is special in so many ways! Where to begin? Corvette Mike sold the car to its previous owner (a close friend of his) over 30 years ago. And it has remained in Southern CA. ever since. During his ownership, the car was frame-up restored and it has been beautifully maintained over the decades. It still looks fantastic, and it runs and drives just as good as it looks! But what makes this '65 truly special is the amazing documentation! Not only does it have extensive restoration photos and receipts, but it also has documentation back to new! Including the Protect-O-Plate with service receipts all the way back to '65! It's a journey through time with this awesome '65.
Click Here to see and bid on it.
---
See all the cars we have for sale
by clicking here!
Hi, I am Troy!
Email me to talk about any cars you want to sell:
We love a great car story.
Troy@CorvetteMike.Com!
We buy and consign!
---
Want some Corvette Mike Swag?
---
Comic of the Week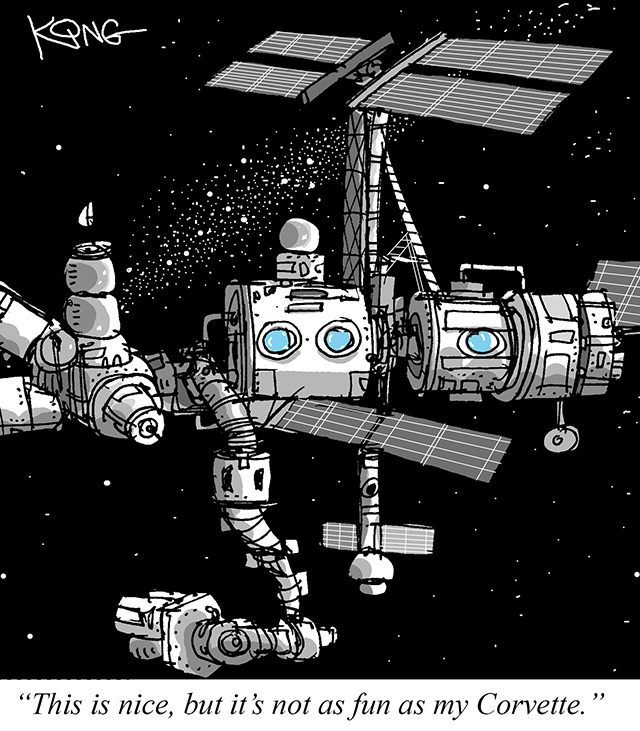 ---
Some random thoughts
A nickel ain't worth a dime anymore.
I want my children to have all the things I couldn't afford. Then I want to move in with them.
My uncle Sammy was an angry man. He had printed on his tombstone: What are you looking at.