Friends Pay Tribute to Don Williams by Underwriting Program to Train Young Mechanics and Restorers
Experience all the Style, Passion & History on Display
An Unmatched Tradition of Automotive Excellence
Friends Pay Tribute to Automotive Legend Don Williams by Underwriting Program for Underserved Youth
Pebble Beach Concours d'Elegance and Barrett-Jackson Kickstart Funding to Train Youth as Restorers and Mechanics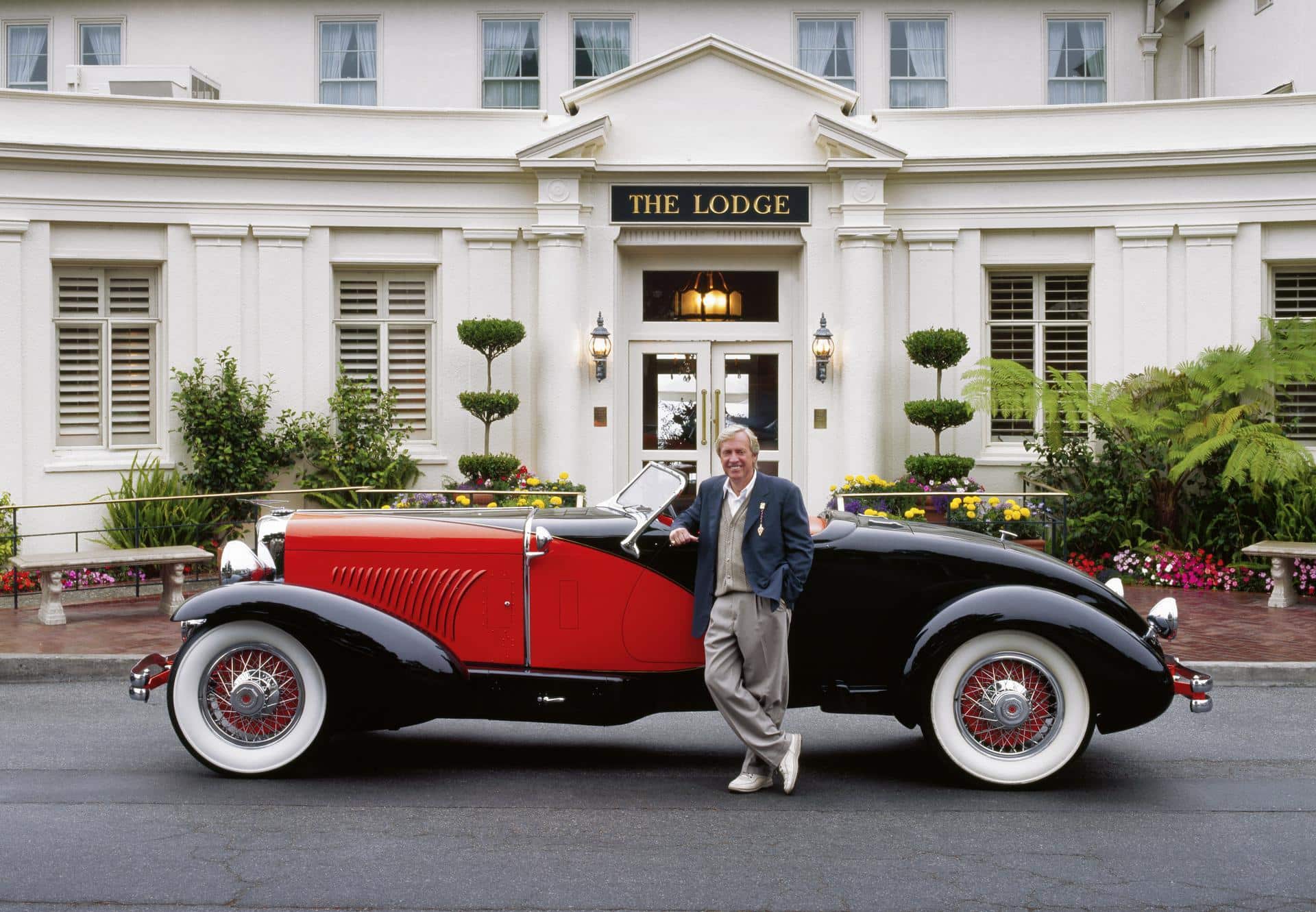 Don Williams briefly parks the only 1934 Duesenberg J Weymann Tapertail Speedster in existence in front of The Lodge at Pebble Beach in 1999. Image: Kimball Studios/Pebble Beach Concours d'Elegance.
PEBBLE BEACH, Calif. (August 14, 2023) — Auto impresario Don Williams often said he wanted to "touch every great car in the world," and in the process of doing that—buying and selling, collecting, and sharing great cars—Don touched a multitude of car people too.
Williams, a beacon in the car hobby for more than five decades, died this past March, and he has been memorialized in speeches and articles, but now many of his close friends want to pay tribute more literally, paying forward Don's love of cars by helping to fund a program that trains underserved youth to be mechanics and restorers.
"We hope these funds provide a brighter future for many young people as well as many cars," said Pebble Beach Concours Chairman Sandra Button.
The idea to remember Don in this manner emerged in a conversation between Pebble Beach Concours Chairman Sandra Button and her husband, Martin, along with Barrett-Jackson Chairman and CEO Craig Jackson and his wife, Carolyn, the auction company's Chief Philanthropy Officer.
"Don was a beloved member of our Barrett-Jackson family and the collector car community as a whole," said Craig Jackson. "For five decades, Don was a vital part of our auctions. A trusted advisor, we shared a love for restoring cars and it's an honor to make this donation in his memory as we fuel the growth and prosperity of this hobby that Don loved for generations to come."
The Buttons and the Jackson Family Foundation each contributed substantial funds to bring the idea to reality—and they invited others to join them in this effort.
Meanwhile, their teams went in search of the best recipient for these funds—and found it in an emerging program at Rancho Cielo, one of the Pebble Beach Concours charities.
Don Williams is honored by Concours Chairman Sandra Button at the 2011 Pebble Beach Concours, and Don Williams with Barrett-Jackson Chairman and CEO Craig Jackson. Images: Pebble Beach Concours d'Elegance and Barrett-Jackson.
Rancho Cielo was founded in 2000 to provide education, workforce training, counseling, and a variety of services to youth that have not done well in traditional school systems and communities—youth often impacted by drugs or gang affiliations. Set on a small campus carved in 100 acres of ranch land, the organization has had great success helping disenfranchised youth graduate from high school and find their way into higher educational programs and lifelong vocations. Culinary and construction programs were instituted first, but auto repair and mechanical/engineering programs are now well underway.
The hope is that many trainees will be able to find work locally, given the large car community and the supporting resources that have grown in tandem with Pebble Beach Automotive Week and WeatherTech Raceway Laguna Seca, both of which trace their heritage to the first Pebble Beach Road Races and Concours d'Elegance in 1950.
Don Williams accomplished a lot of firsts in the car world. He was the first person to sell a car for more than $1 million, and his total sales over time easily eclipsed $1 billion. Don was also involved in founding Barrett-Jackson, the Blackhawk Museum, and what is now Dawn Patrol (initially Don Patrol) at the Pebble Beach Concours d'Elegance, where he showed and shared (and often sold) his cars for over 50 consecutive years. Along the way, he connected with (and sometimes created) communities of car enthusiasts in Europe, Japan, China, and the Middle East.
"The cars are significant," said Williams, as he approached his 50th year of continuous participation at Pebble Beach, "but the memories of all the wonderful people we have met and the lasting friendships that have been forged by participating in this great event over the last five decades are priceless."
Now those friends are coming together to remember Don in a lasting way, and they invite others to join them. Contributions can be made in memory of Don Williams to the Pebble Beach Company Foundation, the charitable partner of the Pebble Beach Concours d'Elegance, via https://pebblebeachconcours.net/charity-giving/donate-now/ .
"Friendship is the glue that connects the car world globally," said Concours Chairman Sandra Button. "The word 'friend' doesn't seem like a big enough word to describe Don and his influence on the whole of the collector car world. But it describes exactly what Don was: a friend to all."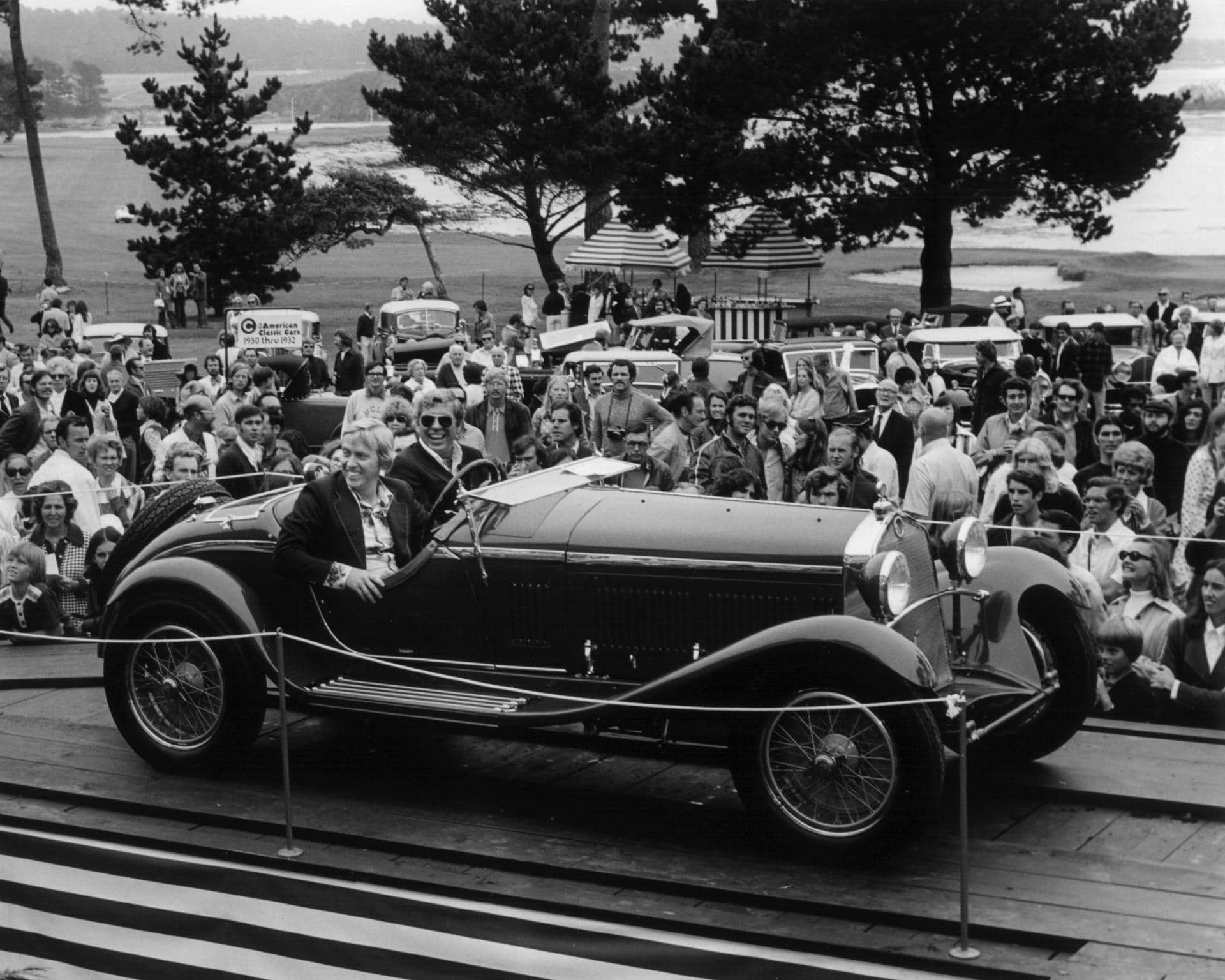 In 1973 Don Williams entered a 1932 Alfa Romeo 1750 Zagato Roadster in the Pebble Beach Concours and was awarded the Gwenn Graham Trophy for Most Elegant Car. Image: William C. Brooks/Pebble Beach Company Lagorio Archives.