Corvette Can Cost Less to Insure Than a Civic
Wanted and Will Pay a Pirate's Ransom for the Right Car
Must be a 1963 Red Split Window Coupe
340 HP or better with or without Awards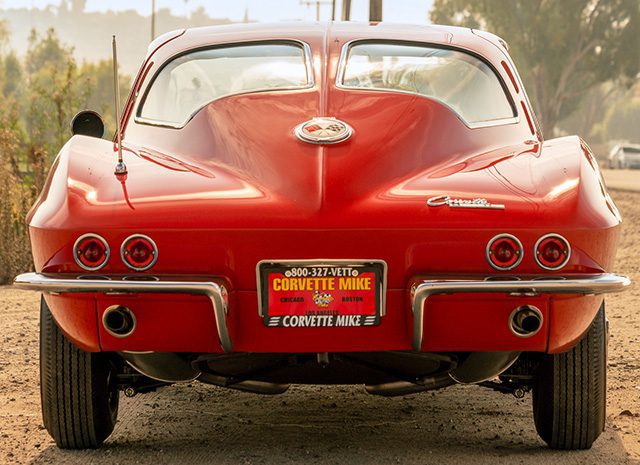 Got a really really nice 1963 SWC in Red?
We are looking for one and will pay top dollar in cash.
714-630-0700
CorvetteMike@CorvetteMike.Com
---
WE'RE BUYING 2023 Z06 Orders
And Other DREAM CARS!Friends, as you all know, we don't fuss with auctions or shuffle cars from other dealers. Our cars come from you.
So, if you are thinning out your collection let us know!
Click here to email us about your C8 Z06 order or other cars.
---
---
Why A Corvette Can Cost Less to Insure
Than a Civic
Anybody that has shopped for car insurance knows that the cost varies widely based on your driving history, age, where you live, and the car you drive; just to name the major factors.
If you are in your 50's, married and live in a major city in Southern California, the cost to insure a 2021 C8 Corvette 2LT would cost you around $139 a month. On the other hand, if you were to own a 2021 Honda Civic Type R, the same person would pay $149 a month.
This shows the other major cost factor, the number of accidents the car model has and the cost to fix everything involved in the accident (i.e. other cars, personal property, and people). So no matter how good a driver you are, the car you choose to buy still has an influence on the cost to insure it.

Subscribe to our Thundering Thursday newsletter to
receive updates on new arrivals and featured cars!
Win this 2022 Limited Edition Corvette C8.R
+ $25,000!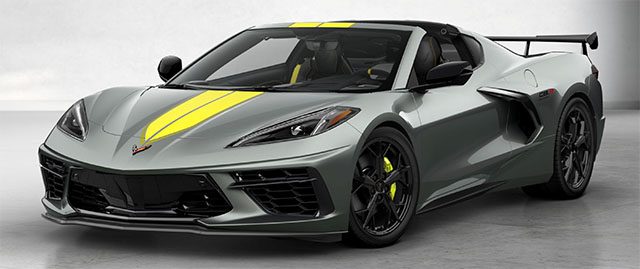 Chevrolet is only building 1,000 2022 IMSA GTLM Championship C8.R Corvettes and you've got a chance to bring one home in Hypersonic Gray with the Z51 performance package and the 3LT trim package. The 2022 Corvette Stingray, with the 495-hp 6.2L LT2 V8 engine, along with the 8-speed transmission, is the perfect combination of speed and performance.
The National Sprint Car Hall of Fame & Museum is the only museum in the world solely dedicated to sprint car racing. The 2022 IMSA GTLM Championship Corvette C8.R drawing is a fundraiser to support the continued operation of the 501(c)(3) non-profit National Sprint Car Hall of Fame & Museum located in Knoxville, Iowa. The museum is dedicated to promoting the future of sprint car racing and preserving the sport's history
Thundering Thursday readers will receive 30% bonus entries with orders
starting at $25 by clicking HERE.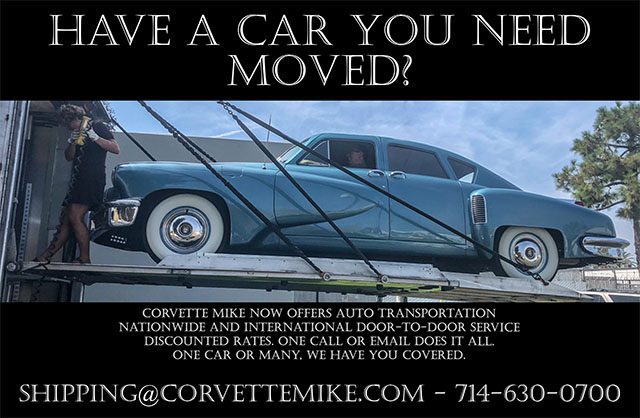 ---
Want to share your story
in our Corvette Owners' Corner
And get a chance to win $50 Or a
limited-edition Corvette Mike Keychain?
Send a short story and picture of your car to Troy@CorvetteMike.Com.
Owners' Corner April $50 drawing
Winner Steve S.

George's Chrome Wrapped Corvette
This is my 1998 Chrome Wrapped Vett. Whenever I go anywhere people stop me and ask if they can take a picture of it . It is the only chrome car around . I live in Central, NY.
George C.
We buy used cars!
2021 Corvettes wanted!
Top money paid for the right cars.
Submit Your Car today!Cream puff inventory needed!
Lemons need not apply.
---
Coming Soon
1963 327/340hp, 4-speed
Comes with NCRS Shipping Report

Silver Blue w/Dark Blue interior SWC.
The '63 Split Window Coupe was an instant classic when introduced back in '62 and has remained so to this day! These cars are at the top of the mountain in desirability and collectability right now!
We were lucky to get this dazzling example from the client we sold it to a number of years ago. It's been beautifully restored and features a #'s matching 327/340hp engine, backed by a 4-spd. trans and Posi-traction read end. The gleaming Silver Blue (originally Daytona Blue) exterior compliments the Dk. Blue interior perfectly. For better drivability, the front drum brakes have been converted to discs, but all the parts to convert them back are included with the sale.
It also happens to be a fantastic runner!
---
June Special
2018 Tesla Model S P100D
The ultimate Tesla, Full Self Driving, Ludicrous Mode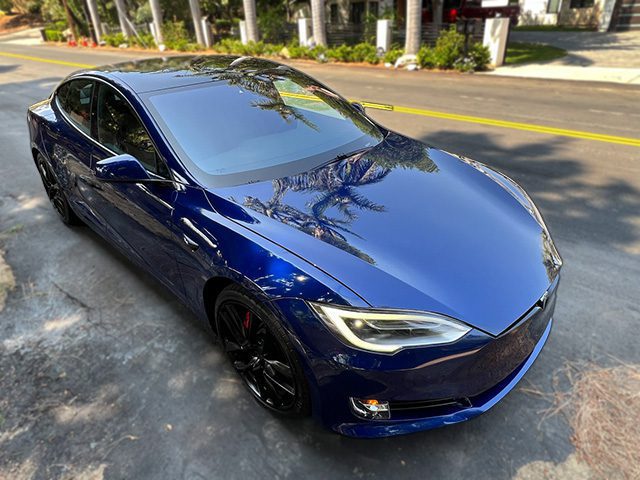 1-Owner, Deep Blue Metallic with Black interior, dual three-phase, four pole AC induction motors, dual drive inverters w/regenerative braking system.
Are you looking for the "Ultimate" Tesla? Well, then this one should be on your shortlist! The Model S P100D was the highest performance Tesla offered in '18. The car was quick anyway, but if you wanted to go "Ludicrous-ly" fast, this was the one to have! It's optioned with that upgrade and more.
Would you like to see your prime collector car example featured Here for sale?
Click Here to send an email.
We buy and consign.
---
Auctions



1965 Corvette Coupe 327/375 Fuelie 4-Speed
3,900-Mile 2017 Acura NSX
More Coming Soon

More Coming Soon


Comic of the Week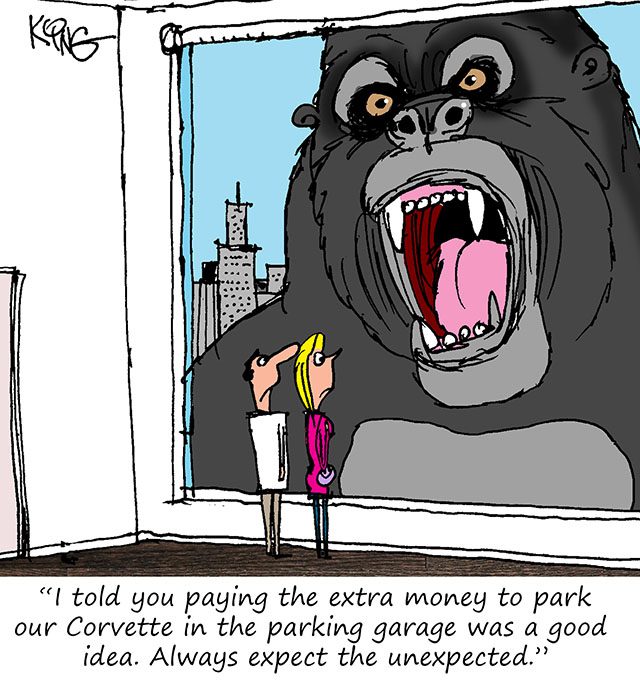 some random thoughts
I asked God for a bike, but I know God doesn't work that way. So I stole a bike and asked for forgiveness.
If you try to fail, and succeed, which have you done?
Before you judge a man, walk a mile in his shoes. After that who cares?… He's a mile away and you've got his shoes.