General Motors Aims to Trademark 'LTX' for New Generation of Crate Engines!
Celebrating Corvette Mike's 40th Anniversary
I am very proud to announce our 40th anniversary! On January 4th, 1982, Mike Vietro established Corvette Mike in Laguna Hills, CA. I want to take this occasion to thank each of you for being part of our success. I am very grateful to our customers who trusted us to provide high-quality automobiles, services, and products.
Mike Vietro and the Corvette Mike Team
---
Located In So. Cal. and going to Bloomington
and Need Transportation for your car?
Who needs to go? Don't wait til the last minute to schedule
Transportation from the West Coast, So. Cal. to Bloomington Gold
5 spots available
Enclosed
Fair pricing
Call or email Jeff for more information and pricing:
714-630-0700
Jeff@CorvetteMike.Com
---
WE'RE BUYING 2023 Z06 Orders
And Other DREAM CARS!
Friends, as you all know, we don't fuss with auctions or shuffle cars from other dealers. Our cars come from you.
So, if you are thinning out your collection, let us know!
Click here to email us about your C8 Z06 order or other car(s).
---
General Motors Aims to Trademark 'LTX' for New Generation of Crate Engines!
Courtesy of GM
On April 11th, 2022, GM filed for a trademark with the United States Patent and Trademark Office (USPTO) to trademark the name "LTX", suggesting it would be applied to the potential next generation of crate engines, replacing the current LSX family.
LSX crate engines are based on the design of the Gen IV small-block, which is an aluminum block, six-bolt main bearing caps, and comes in both 6.2-liter (376 cubic inch) and 7.4-liter (454 cubic inch) displacements. The LT1, which is a 6.2-liters producing 460 horsepower, however, add a supercharger and you are looking at an LT4 engine and 650hp.
The LSX engines in Corvettes were replaced with the Gen X LTX engines starting in the 2020 C8. The LT2 produces 490hp and 495hp with an optional exhaust.
---
Win a 2022 Corvette IMSA GTLM Champion Edition C8.R Convertible
Plus Racing Prize Package!
The International Motor Racing Research Center (IMRRC) at Watkins Glen is a 501(c)(3) charitable organization that collects, shares, and preserves the history of motorsports. Their 2022 annual fundraiser is offering a 2022 Corvette IMSA GTLM Championship C8.R Edition Convertible as the Grand Prize! The C8.R Edition Convertible features the Hypersonic Gray exterior with Yellow racing stripes and it comes with the Z51 Performance Package! When you make a donation to the IMRRC you are automatically entered to win the car, plus season race tickets at Watkins Glen and the two-day Corvette Owner's School at Ron Fellows Performance Driving School at Spring Mountain.
Click here to get 25% BONUS ENTRIES with donations of $25 or more.
The winner will be announced this December.
---
Dana Mecum and Corvette Mike
Dana Mecum and Corvette Mike meet in Amelia Island to discuss world politics and the auction business as we know it!
Want to talk with Mike about getting help buying a car at an upcoming auction?
Corvette Mike is available! Simply CLICK HERE to email him, or
email: CorvetteMike@CorvetteMike.Com
I am so excited to say we are celebrating our 25th Anniversary of Corvette Mike New England in beautiful Carver, MA. We originally opened in Plymouth, MA, "a Big Block from the Rock" along with the help of Mike Vietro in November 1997. We instantly became The Source of all things Corvette in our area. Here we are 25 years later bigger and better than ever. There's no time better than now to buy your Corvette or dream car!
Mike and Gail Grande and the CMNE Team.
---
Owners' Corner February $50 drawing
Winner Paul C.
tell us your most memorable Corvette Story
and maybe win $50!

Bill E.'s Corvettes
Until I bought my new 2017 Grand Sport, I didn't consider myself a "Corvette guy", even though I owned a 1966 427/425 Coupe for 11 years (bought from the original owner who lived in the San Fernando valley).
My Grand Sport is an excellent car, so far (~10k miles), and is probably the only one in my color (Sterling Blue) with orange hash marks. The thing is gorgeous.
Bill E.
---
New Stock
1967 L71 427/435 Convertible
NCRS and Bloomington Gold Survivor awarded
#'s Matching L71 427/435 and M21 Four-Speed
Finished in Marina Blue over black vinyl upholstery. Equipment includes a black-striped stinger hood, a black soft top, a push-button radio, a Positraction differential, 15″ rally-style wheels, and three two-barrel carburetors. The car has received a Bloomington Gold Survivor award in 2013 and an NCRS award. Is offered with a tank sticker, a Protect-o-Plate, and documentation.
---
Silver w/Black and White interior, twin-turbo 3.5L V6 + 3 electric motors
573hp/476lbs/ft. 9-Speed DCT.
This rare, one owner exotic came to us from a collector client. The car is in "as-new" condition throughout with only 3,800 miles on the odometer. It's been well cared for, as evidenced by its condition and service records.
---
Auctions
No Reserve 1961-1962 Corvette Hardtop
15″ Firestone Super Sports non-DOT redline tire
More Coming Soon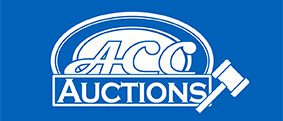 More Coming Soon


More Coming Soon
---
Comic of the Week