Just In C8 Z06 – Car and Driver Lightning Lap 2023
Just in
2023 Z06 3LZ Convertible!
On the ground Friday
and ready for delivery.
Stock photo. Actual pictuers available Saturday to the buyer.
Black with Black Interior.
New with only delivery miles!
A Z07 without the High Wing:
Visible Carbon Wheels!
Carbon Ceramic Brakes!
Carbon Fiber Ground Effects!
Front Lift with Memory
Carbon Fiber Interior Trim
Red Brake Calipers
Torch Red Seat Belts
And More!
Will Sell Fast: $324,900!
For more information:
Email: Troy@CorvetteMike.Com
714-630-0700
---
2023 Chevrolet Corvette Z06 at
Car and Driver's Lightning Lap 2023
Credit Car and Driver
It was that time again! for the 16th time Car and Driver took to Virginia International Raceway to judge cars by nothing more than what they can do on America's most challenging 4.1 miles of racetrack.
This year C&D had 16 cars, devided into 5 classes, to put through their paces. And the 2023 Z06 came up on top with a lap time of 2:38.6. The 2nd fastest car was the 2023 Porsche 718 Cayman GT4 RS at 2:40.5. Just for the record, the Porsche had an as-tested price of $186,975 vs. the Corvette at $141,855, a difference of $45,120! Oh, I should also point out that the 2:38.6 lap time of the Z06 is also the 5th all-time quickest in Lightning Lap history!
You can read the full article on C&D's website by Clicking Here.
---
Win A 2023 Z51Coupe, A 1965 Corvette Convertible, or a 1969 Chevelle SS!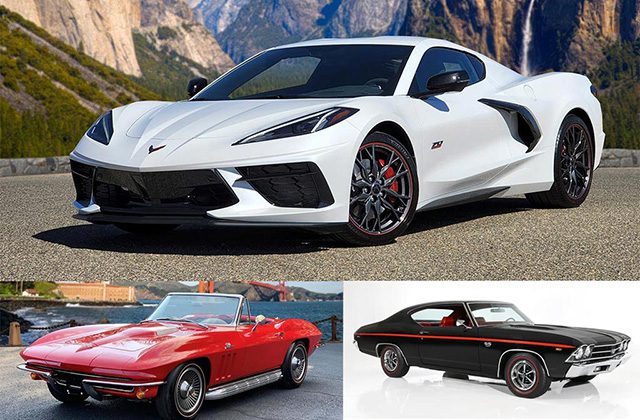 The Ronald McDonald House of Central Valley is offering two Corvettes and a Chevelle SS for its 2023 fundraiser which just got underway and ends November 17th. Corvette enthusiasts can choose between a 70th Anniversary 2023 Corvette Stingray Z51 Coupe, a 1965 Corvette Convertible, or a 1969 Chevelle SS. Your entry ticket determines which collector car you want to win. Pick one, or select all three! Your charitable donations help the families of sick children stay at the Ronald McDonald House at no charge while their children receive medical care at the nearby Valley Children's Hospital in Madera, CA. It's a great cause to support and Thundering Thursday readers can enter PROMO CODE CM to receive double entries! The winners will be announced in December so start collecting your tickets today!
Make sure you add the Promo Code CM to DOUBLE YOUR CHANCES by Clicking Here!
---
This Week's Owners' Corner
Send your story today!
Mike B.
I got into Corvettes when I retired 11 years ago from a 40 year career of teaching chemistry and physics to high schoolers in South Dakota and bought a retirement gift to myself, a 1995 black on black coupe. It was a little tired with 95,000 miles on it but I thought it would be a great car for me to do a little wrenching on. I was able to do that and fixed all the little things that were wrong with it with the help of the factory service manual that was the first thing I bought after the Corvette. I was able to take it to the 2014 Black Hills Corvette Classic Rally. I think my wife enjoyed driving it as much as I did. A couple of my DIY improvements even made it into the Vette Vues magazine, a DIY route bag and a DIY foldable cup holder. After about seven years of ownership, I fulfilled another checkoff on my bucket list when I purchased a 2007 Le Mans blue metallic 3LT convertible. I am enjoying the Corvette community even more with this car and its HUD display. I believe in driving them and will do so as often as I can.
Mike B.
---
1965 Mustang Convertible
Like new with rotisserie restoration!
Silver Blue Mustang Convertible with Blue & White Pony interior
289ci/3-spd. automatic.
Complete rotisserie restoration done about 4 years ago.
Electronic fuel injection recently added!
Power steering.
Power front disk brakes.
Special price: $65,500!

For more information:
Email: Jeff@CorvetteMike.Com
714-630-0700
---
If you have a 2023 Black Z06, we have Cash

Click Here or email me to talk about your Z06 for sale: Troy@CorvetteMike.Com!
---
Parts For Sale!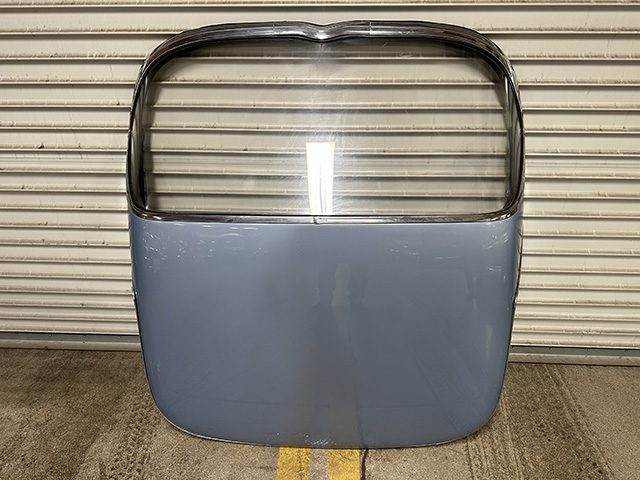 Corvette C2 (mid-year) hard top. Elkhart Blue with Blue headliner.
Restored with nice paint, clear back window and soft seals.
This top will fit a '63-'67 Corvette Convertible.
We also have C1 hardtops for sale.
Priced at: $5,900
Call 714-630-0700 or email: Troy@CorvetteMike.Com
---
Kindigit Designs of Bitchin Rides and Corvette Mike have collaborated to bring you the Koolest of Bitchin Rides — a series dedicated to the ultimate resto-mods. The last of a true breed of combustion engines purpose-built by Lingenfelter, developing enough horsepower to rip the steel cords right off these Michelins.
This combination of a very limited, select edition of carbon fiber bodies mated to Roadster Shop chassis culminated into something very special. The first, from scratch, retro look 1953 Corvette Roadster with all the trick goodies of modern-day Sportage transportation with a flare to dare you not to stare.
This CF1 is already SOLD, though you can custom build
and reserve yours today! Talk to us, baby!!
Call 714-630-0700 or email: Troy@CorvetteMike.Com
---
1967 Black 435
&
Red 1959 Wanted!
If you have a 1967 Black L71 427/435
and/or
a Red/Red or Red/Black 1959, we have Cash!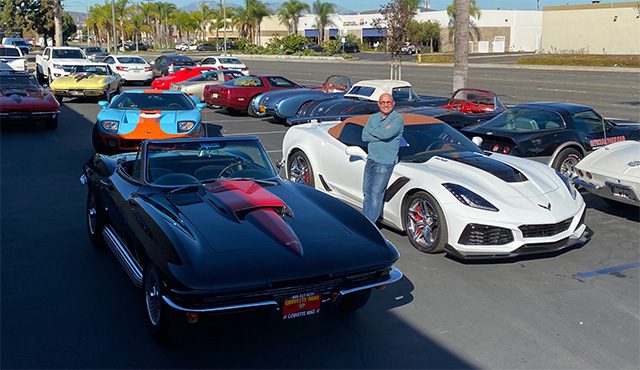 Email me to talk about any cars you want to sell: Troy@CorvetteMike.Com!
---
Comic of the Week