Reeves Callaway, 1947-2023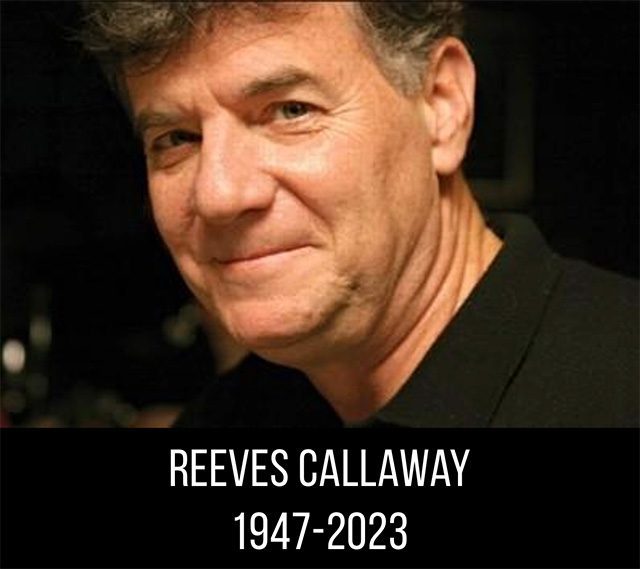 It is with heavy hearts that we announce the passing of a true automotive visionary, Reeves Callaway, on July 11th. A pioneering force in the automotive industry, Reeves' tireless pursuit of excellence, innovation, and passion for high-performance vehicles has left an indelible mark on the world.
Born in November 1947, Reeves' journey began with an unyielding fascination for automobiles and their untapped potential. Founding Callaway Cars, Inc. from his garage in Old Lyme, Connecticut in 1977, a company that would ultimately revolutionize the automotive landscape. His engineering prowess and unwavering commitment to perfection led to the creation of some of the most iconic and sought-after performance vehicles ever produced.
His legacy is forever intertwined with Callaway's renowned performance-enhancing packages, including those for legendary brands like Chevrolet and Corvette. Reeves' expertise in turbocharging and supercharging paved the way for extraordinary power and speed, thrilling driving enthusiasts worldwide.
Beyond his technical achievements, Reeves was a man of character, admired for his humility, generosity, and profound kindness. He touched the lives of many, leaving an enduring impact on his colleagues, friends, and family.
Reeves Callaway's departure leaves a void in the automotive world, but his spirit lives on through the roaring engines, speed, and innovations he inspired. His contributions will continue to shape the automotive industry, reminding us that a relentless pursuit of dreams can turn them into reality.
---
The Chip Miller Corvette Z06 Has Been Delivered and You Can Win it for $25!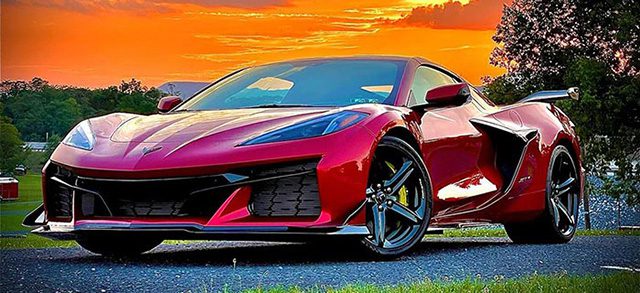 The Chip Miller Amyloidosis Foundation is giving you the opportunity to win a 2023 Corvette Z06! The Grand Prize Z06 is a Coupe offered in Red Mist and it features the Z07 Performance Package with Carbon Flash Metallic ground effects and high wing spoiler, as well as carbon fiber wheels painted in Carbon Flash. Inside is a 3LZ trim package outfitted with a Jet Black interior and GT2 seats. The Z06 was just delivered and it will be on display during Corvettes at Carlisle. Your donation of $25 or more helps to raise awareness for Amyloidosis, the disease which claimed the life of Corvette enthusiast Chip Miller in 2004.
The drawing for this American Super Car will happen on September 30th. Thundering Thursday readers receive 30% Bonus Entries with ticket packages starting at $25. Get your tickets today by Clicking Here.
---
Send your story today and get a keychain!


Harry R.'s 1989 Coupe
I've always wanted to own a Corvette, but with raising a family, mortgages, etc. it was never quite on the radar screen.
Then eighteen years ago, a good friend of mine (who has owned around ten Corvettes), was selling two, one a 1989, and the other a 2000. Both were red, the 89 was a dark metallic red with a black interior. I particularly liked the car because it was all original, except for the seats which had been reupholstered in black leather.
The car was in Eastern Canada, and had to be transported by train to Western Canada which took about a week.It was on the "second floor" of the rail car and when it arrived in early January, the temperature was extremely cold, so cold that the hydraulics on the rail car had frozen. The car was going to stay on the second floor until things warmed up.
Even though I was disappointed, no sense rushing, one shouldn't drive a Corvette in the snow anyway.
Once delivered, I still had to wait for a few months until the weather improved.
I remember the first day I was able to drive it, I told my wife I felt 10 years younger. Still do.
There's a whole Corvette world out there, from the car shows to the people you meet.
I've been lucky enough to have travelled to Bowling Green twice, once to see my friend's Corvette being built.
Seeing the factory, and meeting the people that work there, what a terrific experience that was.
Harry R.
---
Coming Soon
1957 4-Speed Fuelie
The first year for the 283/283 Fuelie!

1957 Cascade Green, Shoreline Beige interior
283/283hp Fuel Injected and factory 4-Speed
Frame Off Restored
Top Flight award winner
2 tops
The '57 model was a milestone for Corvette. Especially if performance was your jam! It's the first year for fuel injection and the first year for a 4-speed manual transmission! Both the Fuel Injection and 4-speed were very rare options. And the stunning, frame-off restored example featured here has both! And that means it left the St. Louis plant with these options.
Further, the engine in this car generated 283hp. 1hp per cubic inch! But if that isn't enough to get you going, the sensational Cascade Green exterior surely will! It's complemented by a Shoreline Beige interior.
Other options include both hard and soft tops. And it's a two-time N.C.R.S. Award winner to boot! This one's for the discriminating connoisseurs among us.
Coming Soon
---
1967 Camaro Indy 500 Pace Car

396/325hp 4-speed manual
In April 1967 Merle Brand was stationed in San Antonio, TX training to be an Air Force pilot. While there, Merle noticed the Pace Car being delivered to Benson Chevrolet, the local dealership. Merle went in and spoke to the salesman and was told the Camaro was to be put on the showroom floor for an upcoming Chevy Indy Car promotion. After much discussion and paying an additional fee, he was allowed to purchase the Indy Pace Car replica. He took a photo of the car when he returned to the Air Force base showing its door decals and also the fact that it's the only known '67 Pace Car known to have been delivered new with mag-style hubcaps. Merle loved the car until he could no longer drive. In 2014, a complete body-off restoration was completed by Tri-Power Automotive, Libertyville, IL.
This car was restored to using as many NOS parts as could be found, including the fire stone super sport D70 x 14 redline tires of which there are less than a half a dozen cars known to still have these tires!
Coming Soon
---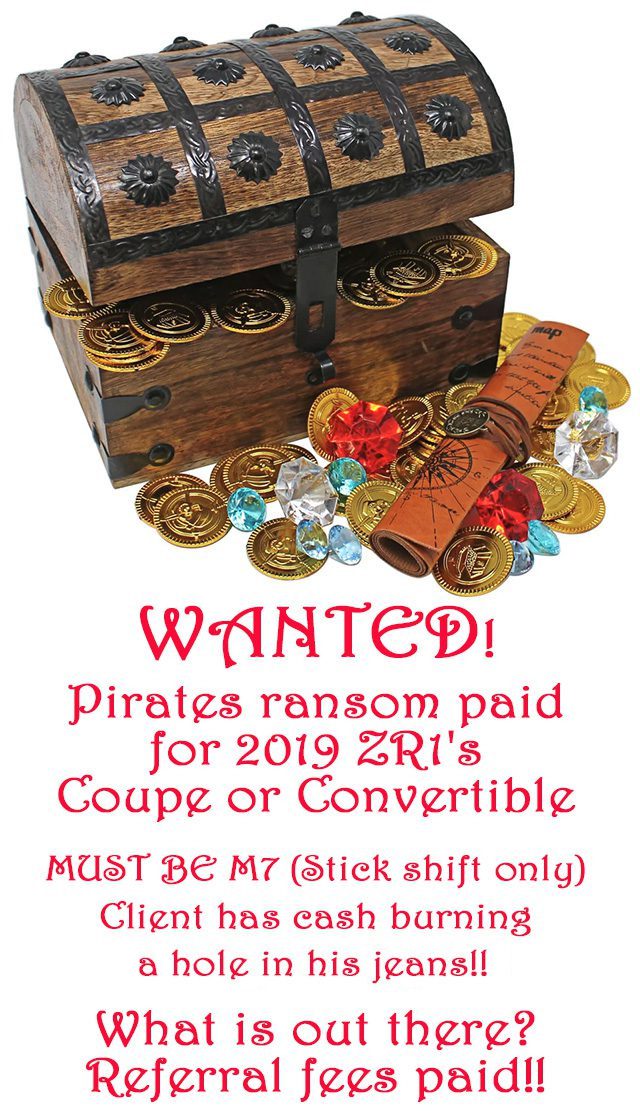 Email me to talk about any other cars you want to sell: Troy@CorvetteMike.Com!
---
Would you like to see your prime collector car featured for sale in our weekly email?
Click Here to send an email to Troy@CorvetteMike.com!
We buy and consign!
---
Want some Corvette Mike Swag?
---
Comic of the Week