The Secret to over 625,000 miles? Just Change the Oil Every 5,000 Miles!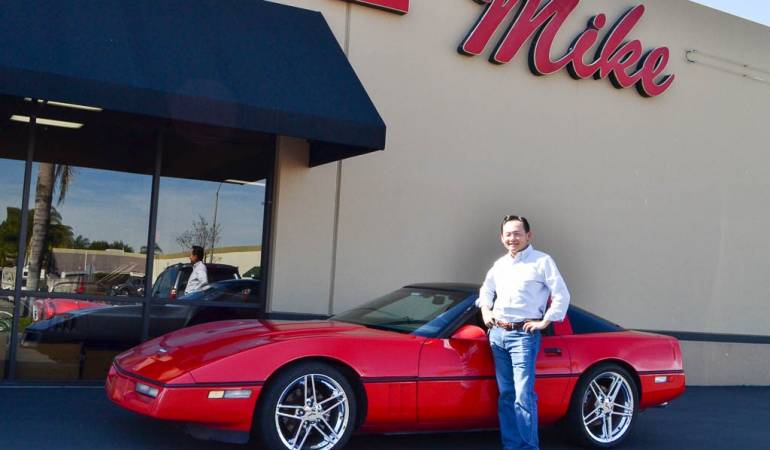 When you hear of ultra-high mile daily driver's, names like Toyota, Honda and Volvo, are usually the first that you'd think of as bulletproof transportation over the long haul. Corvette, on the other hand isn't a car that would immediately come to mind for that purpose. Not that Corvettes aren't an excellent and exciting mode of daily transport. They definitely are! It's just that Corvette owners tend to drive their cars shorter distances or for fun weekend get-a-ways.
However, there are exceptions to that rule! And the car presented here is a perfect example of that. We think this '90 Red Corvette Coupe deserves recognition as possibly one of the highest mile Corvettes still on the road! Who says a Corvette isn't a reliable daily driver? Well Gordon Fong surely doesn't! He's the owner of this very special Bright Red Coupe. He purchased it almost new in '90 with 15k miles on the odometer. Since them he's managed to only rack up an additional 625k more miles! He's even driven it across country and back!
So, what's the secret to keeping this Vette on the road? Well, it's not really a secret. Just change the oil every 5k miles. Gordon has been taking his car to Corvette Mike for oil changes and regular maintenance for about as long as he's owned it! And his diligent caretaking has paid off with more than a half a million trouble-free miles!
Other than maintenance, the car has had one repaint in the original color of Bright Red and chrome aftermarket wheels were added. But, the interior is all original. So, what's Gordon's future plan for the car? Continue driving it until it reaches 1 million miles of course! Then, perhaps the Corvette Museum . . .?