Your Invitation to the Pebble Beach Concours d'Elegance
An Unmatched Tradition of Automotive Excellence
YOUR INVITATION TO THE PEBBLE BEACH CONCOURS d'ELEGANCE
Enjoy all the style, passion, and history on display at the 2022 Pebble Beach Concours d'Elegance.
Join us for the competition on Sunday, August 21.
---
Pebble Beach Automotive Week is the Ultimate Experience for Every Car Enthusiast
---
PEBBLE BEACH TOUR d'ELEGANCE

presented by Rolex

An exhibition of elegance in motion, the annual Pebble Beach Tour d'Elegance presented by Rolex features more than 150 Concours entrants seeking to prove they are roadworthy and gain an advantage in the Concours as they trace a scenic route on Highway One.

DeLOREAN ARRIVES AT PEBBLE BEACH WITH NEW REVEAL DATE

The long-awaited DeLorean EV is now slated to premiere Thursday, August 18 at the prestigious Awards Ramp at the Pebble Beach Concours d'Elegance. The past, present, and future of DeLorean will unfold over the duration of Pebble Beach Automotive Week through a series of activations and events showcasing the vehicle.

PEBBLE BEACH MOTORING CLASSIC

Join us Wednesday of Pebble Beach Automotive Week to welcome this festive group as they parade in from their travels. You can also catch most of them on Thursday's Pebble Beach Tour d'Elegance.

PEBBLE BEACH RETROAUTO

Located in Concours Village at Pebble Beach, RetroAuto features an elegant and thoughtfully curated collection of exhibitors. Find rare collectables, historic automobilia, art and literature, as well as luxury items, technological tools and official Pebble Beach Concours d'Elegance merchandise.

PEBBLE BEACH CLASSIC CAR FORUMS

presented by AIG & Alliant Private Client

Each year, the Pebble Beach Classic Car Forums bring together key automotive figures to discuss some of the most interesting topics facing the collector car world today. Stay tuned for the 2022 schedule, being released later this spring!

PEBBLE BEACH AUCTIONS

presented by Gooding & Company

Gooding & Company, the official auction house of the Pebble Beach Concours d'Elegance, is proud to present its highly anticipated Pebble Beach Auctions for the eighteenth year, hosting the world's foremost car collectors, buyers, and sellers.
---
Talbot-Lago Grand Sports Take to our Show Field After Two Years of Anticipation
---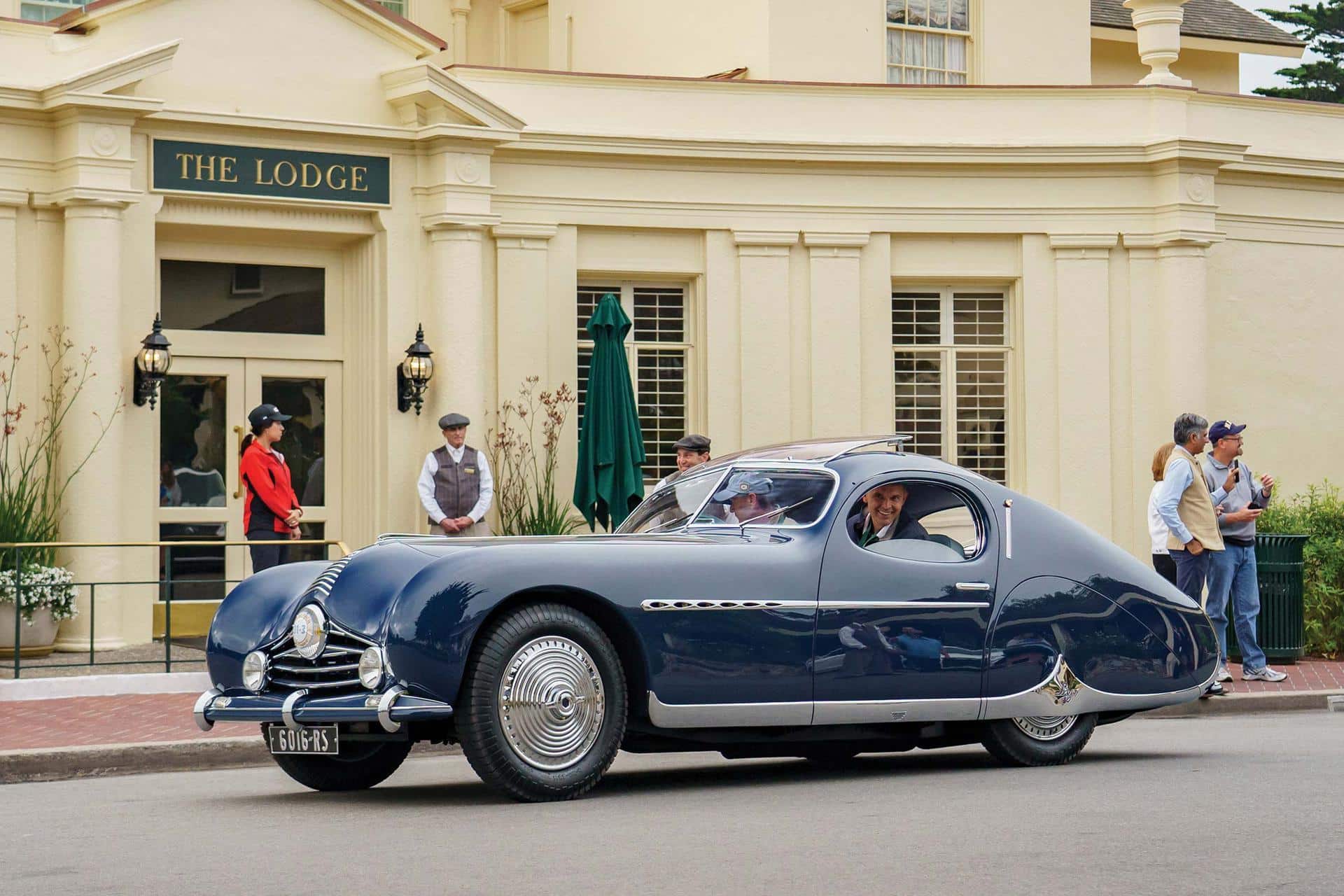 The Talbot-Lago Grand Sport was built for both speed and luxury. As such, it was one of the most powerful and beautiful production cars of its day.
Pictured above: The 1948 Talbot-Lago T26 Grand Sport Fastback Coupé by Figoni, owned by Robert Kudela, was a popular Best of Show Nominee in 2018. It also won the Vitesse ~ Elegance Trophy, having "zipped" along beautifully on the Tour d'Elegance.
---
Pebble Beach Concours d'Elegance: Celebrating 70 Years of Automotive Excellence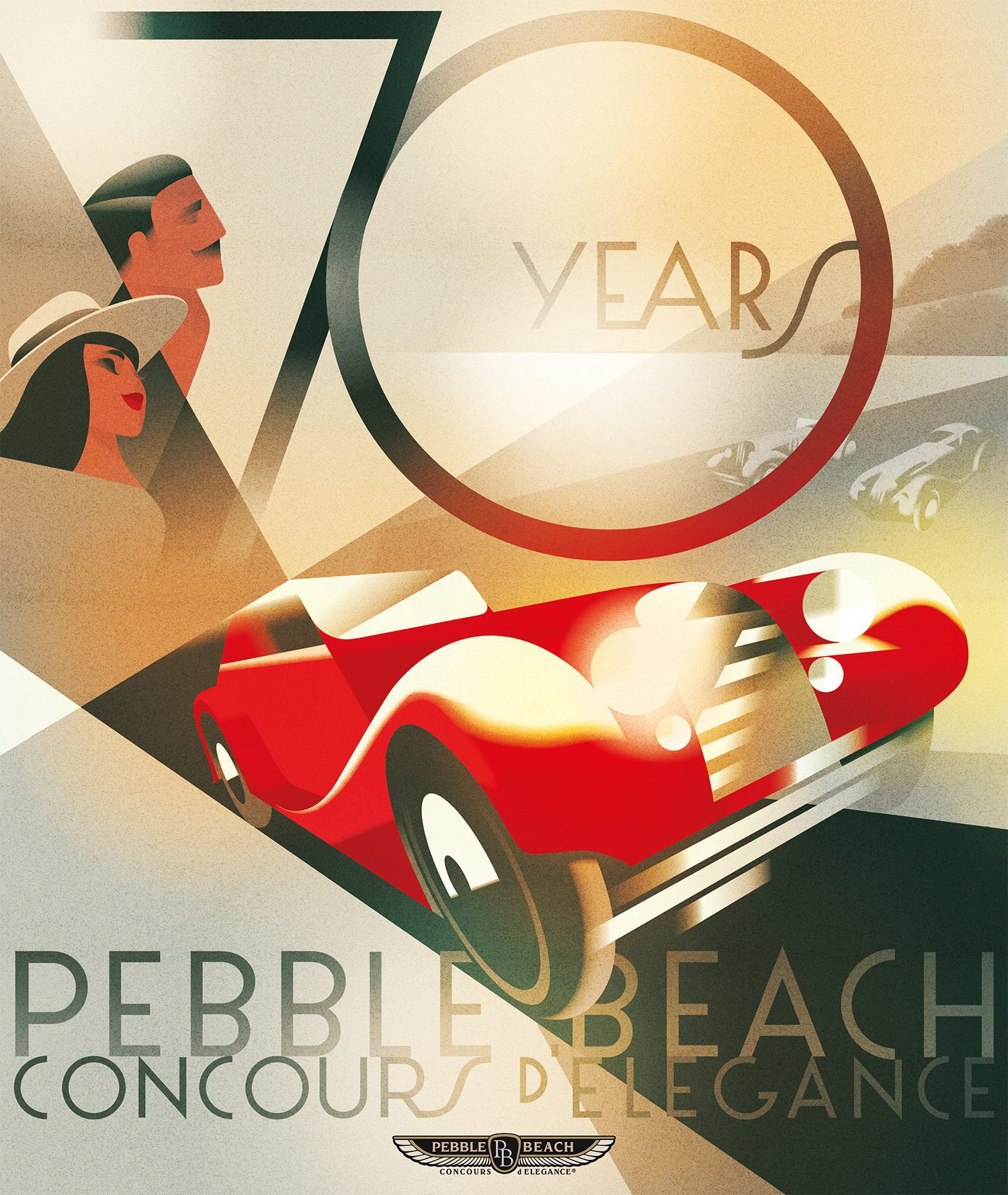 Now shipping! A book celebrating 70 years of the Pebble Beach Concours has just been published by our friends at Hothouse Media. Lavishly designed and illustrated, it features our 70 Best of Show-winning cars and the memories of many entrants, judges and participants.